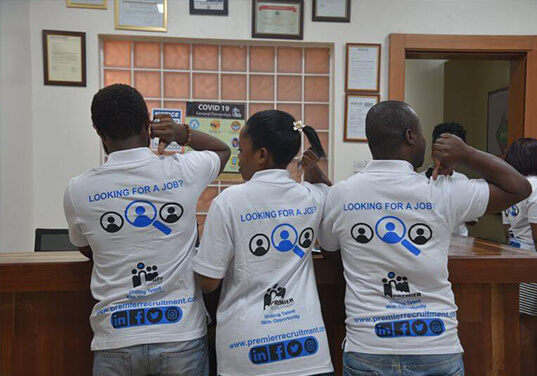 The quick way to get your dream job is to find a good recruitment agency like us(Premier Recruitment ltd) that has the capacity to connect with employers directly and position you based on your skills and ability.
March 01, 2021
The time to hide from your lanlord is no more due to the coming of Premier Recruitment.We make sure we keep a constant smile on your face.Therefore register with us today and get yourself a good job.
March 03, 2021
The Premier Recruitment Youth Employment Program is continuously being conducted and spread in different parts of Uganda with one agender to fully keep the youth informed about jobs abroad.
March 13, 2021
Basing on the list of candidates that register with us, we conduct several interview sessions with candidates to brief and give full details of what they need to know including all benefits and how to get them.
March 24, 2021